Enrico's photo album:


© 2008 AP297.com | Designed and maintained by Sam Lashbrooke, James Pearce & Joffy Hall | Some images are © of OAA
.
Name: Enrico Bernardi
.
Callsign: Rico
.
Reason for callsign: Don't know why, but it is cool!
.
DOB: 17/09/1987
.
Age: 21
.
Home county: Treviso, Italy
.
Qualifications: A-Levels in: Air Traffic Control, Meteorology, Air law, Principles of flight, Airplane performance, General Navigation, Radio Navigation, Flight Planning, Airplane general knowledge and Maths.
.
Prior to OAA: Aeronautical technical institute
.
Favourite aircraft: Boeing 747-400
.
Dream airline: Alitalia
.
Interests: Aviation, motorsport, skiing.
.
Ambitions: To be an Alitalia long haul captain.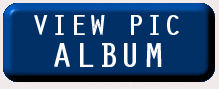 AP297 at Oxford Aviation Academy