Adam's photo album:


© 2008 AP297.com | Designed and maintained by Sam Lashbrooke, James Pearce & Joffy Hall | Some images are © of OAA
.
Name: Adam Carter
.
Callsign: To be assigned by the crew...
.
Reason for callsign: I dread to think!
.
DOB: 19/09/1984
.
Age: 24
.
Home county: West Yorkshire
.
Qualifications: 3 As @ A level, BA Hons Cantab
.
Prior to OAA: Hydrologist.
.
Favourite aircraft: 787- at least I am sure it will be!
.
Dream airline: Monarch
.
Interests: Rowing, live music, gym, transport and infrastructure, architecture and town planning, travelling, I think aviation goes without saying!
.
Ambitions: Again, I think you can guess this one
.
More About me: I am a lively and enthusiastic guy, I have a bit of a reputation for my optimism and keeness! I love being around people and helping people out. I am probably a bit of an organiser and don't like to miss out on things. Live and been brought up around Leeds.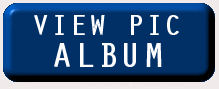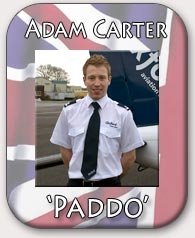 AP297 at Oxford Aviation Academy