Alex's photo album:


© 2008 AP297.com | Designed and maintained by Sam Lashbrooke, James Pearce & Joffy Hall | Some images are © of OAA
.
Name: Alex Erving
.
.
Airline: Qatar Airways
Flaat: T.B.C
Callsign: 'Swerv'
Reason for callsign: Rhymes with last name and for some reason has been a nickname for years, might have something to do with my incredible agility on the rugby field being 6'2 and 14 stone the irony is not lost, I assure you!!!!
.
Age: 25
.
Home county: Gloucestershire
.
Qualifications: Gcse's, A-levels and Degree
.
Prior to OAA: to much to mention but lets just say, its been emotional up to now!!!!
.
Interests: flying, pub quiz's, rugby, cricket
.
Ambitions: Long haul captain, big ass fancy house in the country and a stupidly fast car that i can scare the crap out of myself driving to Heathrow at 3 in the mourning with no-one else on the M25 apart from me...sweet!!!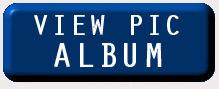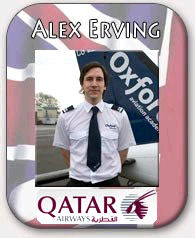 AP297 at Oxford Aviation Academy